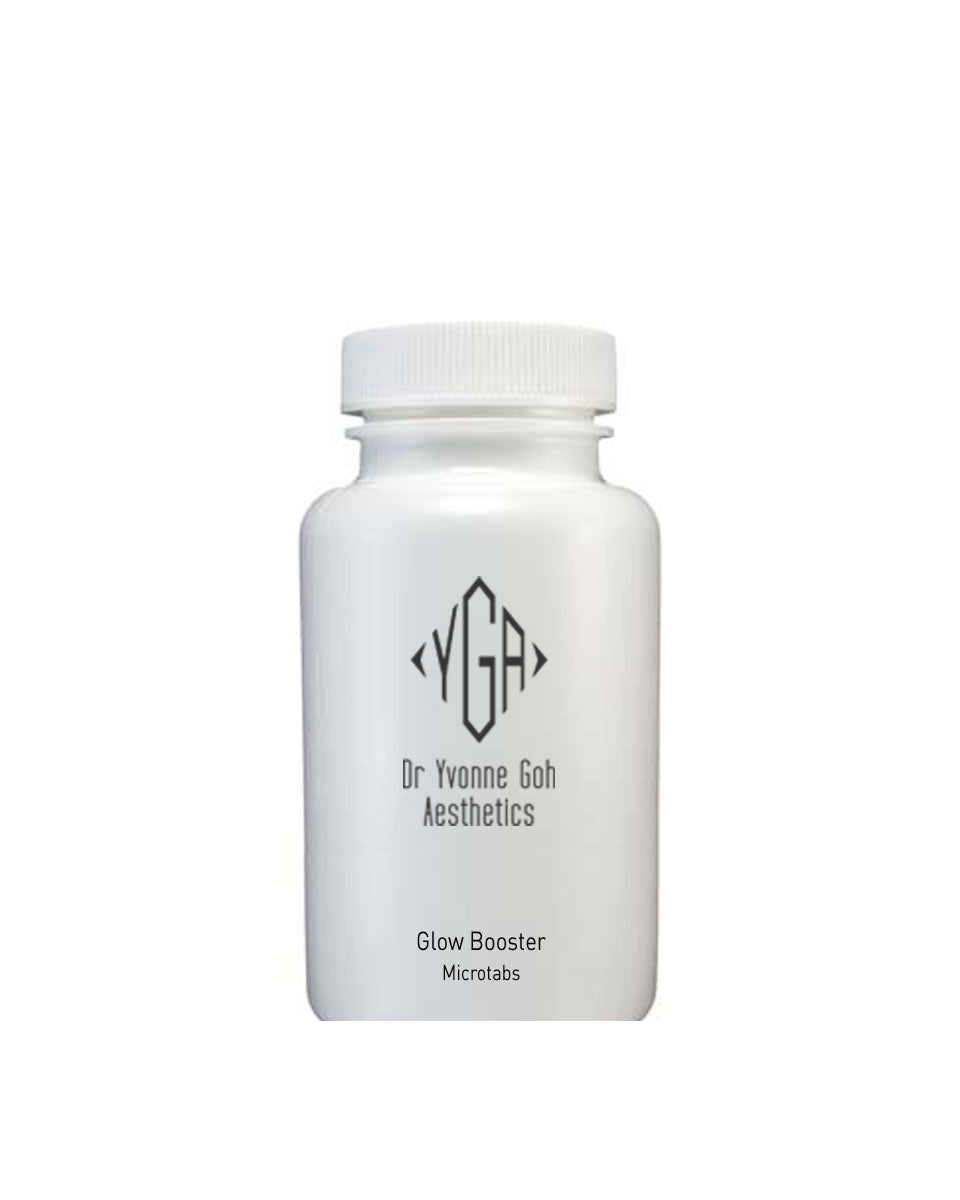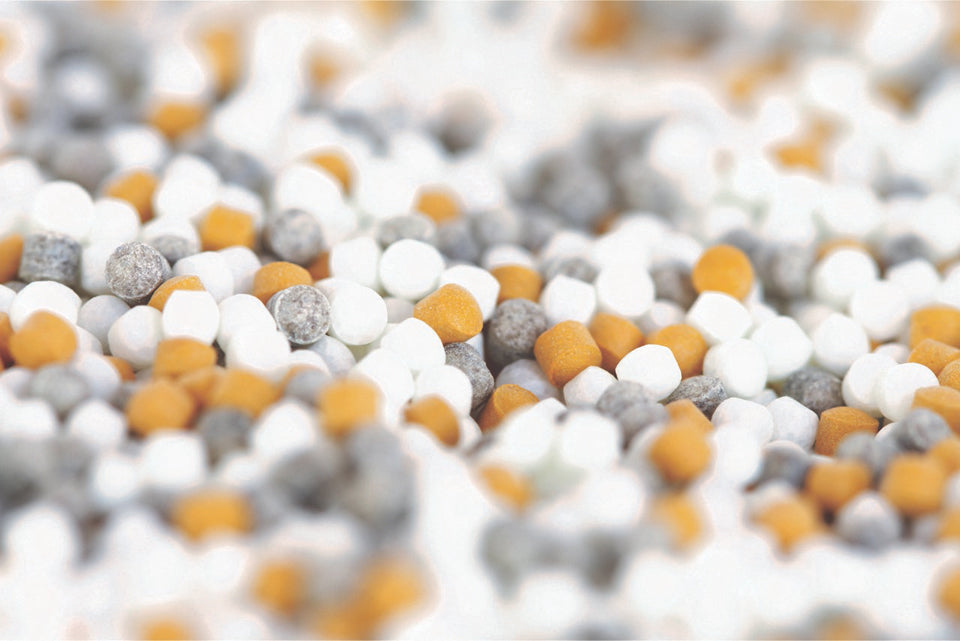 Glow Booster Microtabs
For Fairer, Healthier Skin
Glow Booster MicroTabs is a potent skin formulation that aids in skin lightening, neutralises melanin production and protects from free radical oxidation. Glutathione, the key active ingredient is combined here with S-Acetyl. As a super antioxidant for skin whitening, S-Acetyl Glutathion promotes long term skin clarity and collagen production. This formulation includes Vitamin C, a water-soluble vitamin that limits sun damage and a comprehensive concoction of 21 fruit and plant extracts including Sulphoraphane (Broccoli extract) for liver detoxification to achieve glowing skin from within. 
MicroTabs are micro-sized tablets (2mm x 2mm) produced with patented advanced German technology that compresses multiple supplements into one single mini-spoon that is easy to consume, fast to absorb and convenient for travel. Every MicroTab comprises of carefully selected natural supergreens and pharmaceutical grade ingredients of the highest bioavailability and tested by independent labs to ensure the best quality and highest efficacy. 
This product is free of artificial flavourings and colourings, preservatives, gluten and lactose.