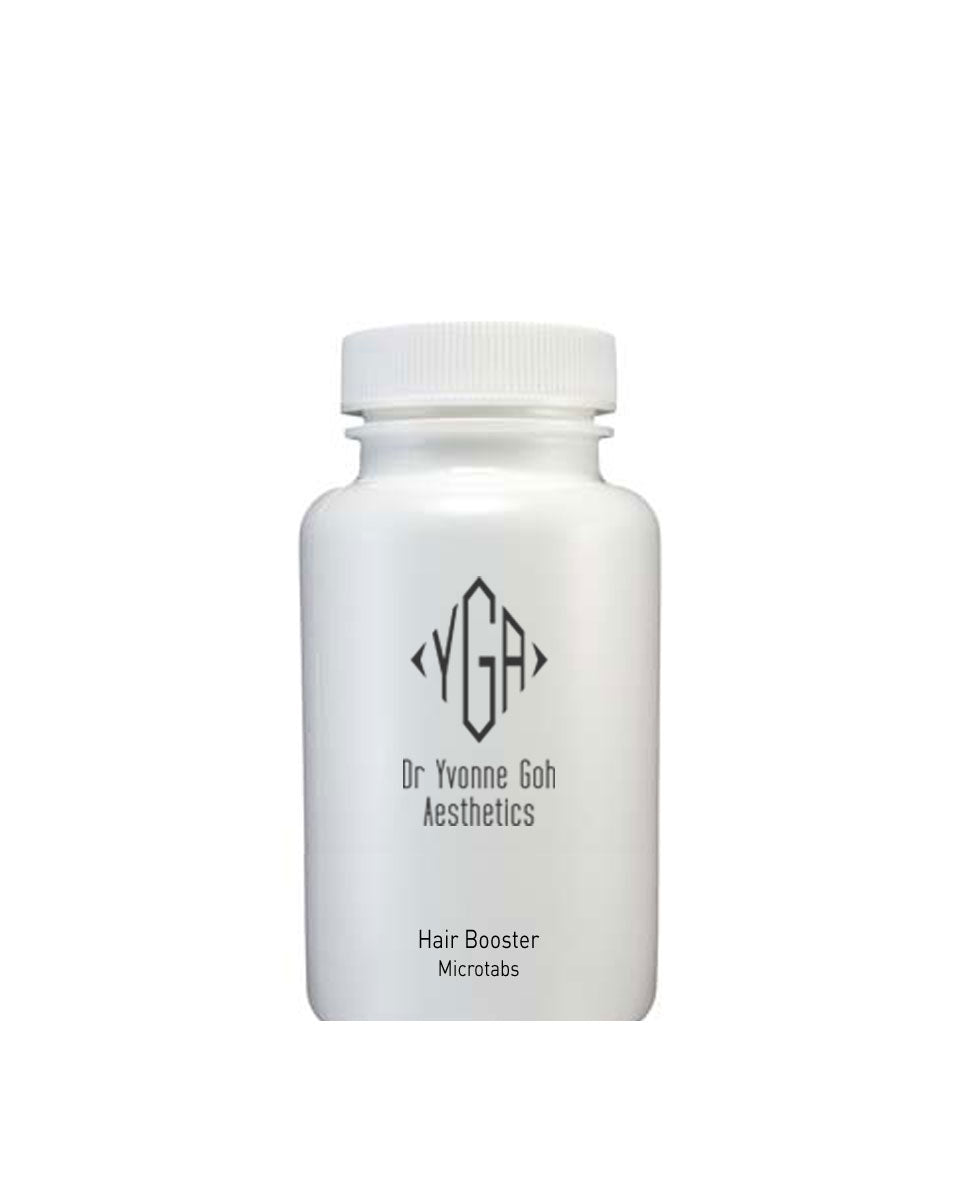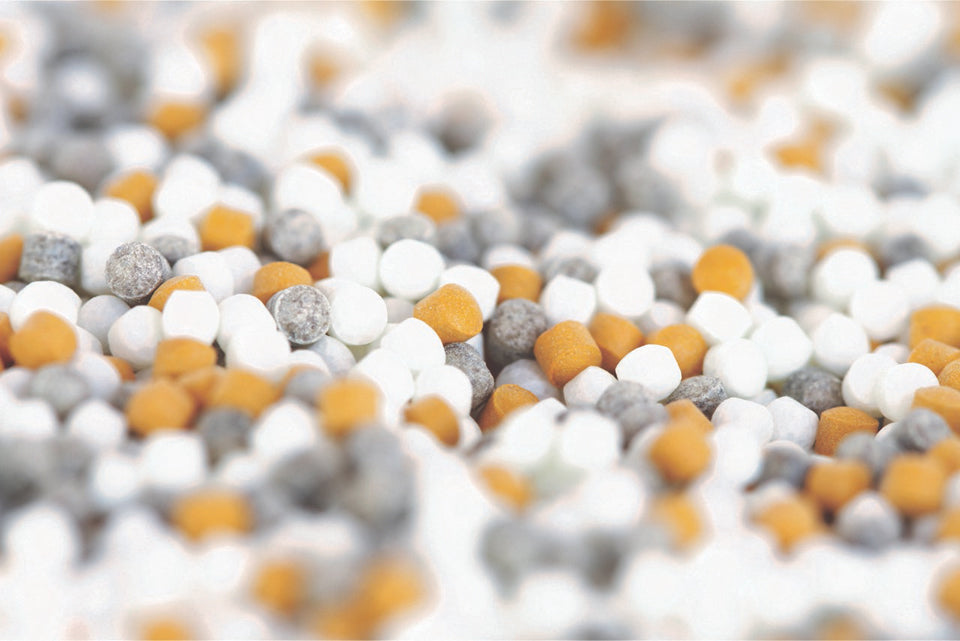 Hair Booster Microtabs
Hair Booster MicroTabs, a superior hair formulation that nourishes hair from within. Formulated with MSM (Methylsulfonylmethane), a key ingredient that increases Keratin production which is an important component for hair formation. Curcumin and Ginger improve scalp blood circulation and reduce hair follicle inflammation that leads to hair loss. The addition of 27 types of multivitamins and minerals including Zinc, Biotin, Vitamin C, E and D are well proven for Shiny, Healthier Hair.
MicroTabs are micro-sized tablets (2mm x 2mm) produced with patented advanced German technology that compresses multiple supplements into one single mini-spoon that is easy to consume, fast to absorb and convenient for travel. Every MicroTab comprises of carefully selected multivitamins and pharmaceutical grade ingredients of the highest bioavailability and tested by independent labs to ensure the best quality and highest efficacy.
This product is free of artificial flavourings and colourings, preservatives, gluten and lactose.